Good afternoon, After school buses 4:30 & 5:30, are in route to be dropping off students. (Note both 4:30 and 5:30 were combine to get kids home safely, 4:30 may be a little late)

MTS Chromebooks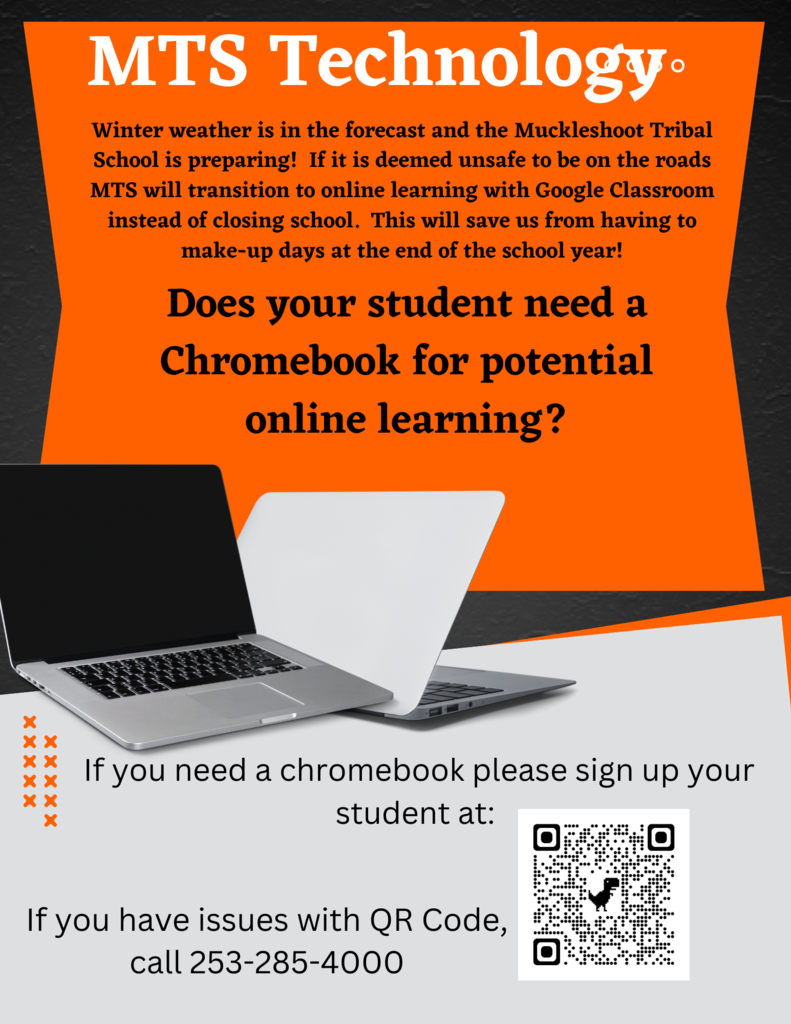 Congratulations to Jaden on his acceptance to University of Montana.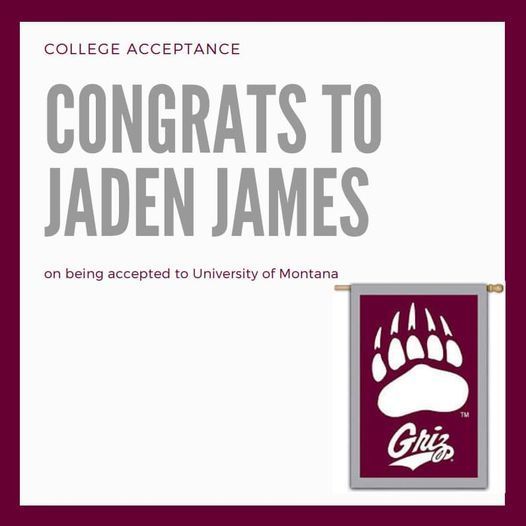 Reminder: Early Release Wednesday November 23rd, buses leave at 12:30pm.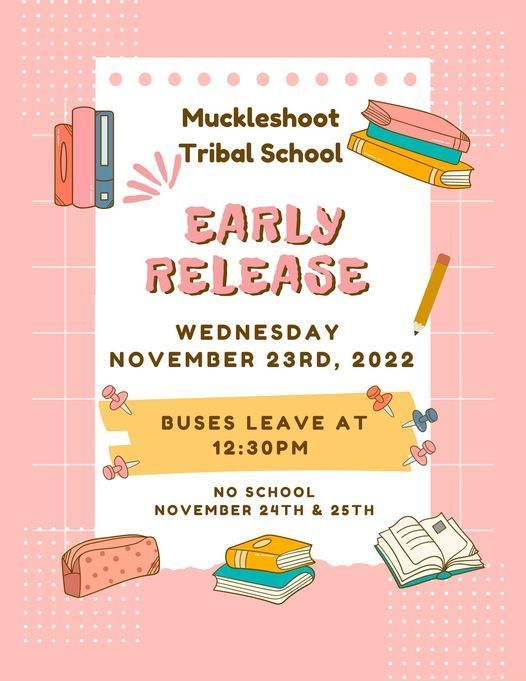 Wednesday November 16th @ 5:30pm - Senior Parent Meeting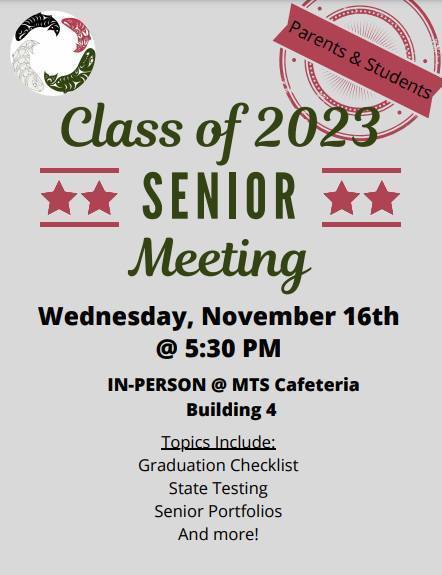 MTS Families, in recognition of the loss in the community, all Department of Education programs will close on Thursday, July 21st. This includes MTS Summer Learning Academy.

MTS School Commission learning together at the PLC Conference!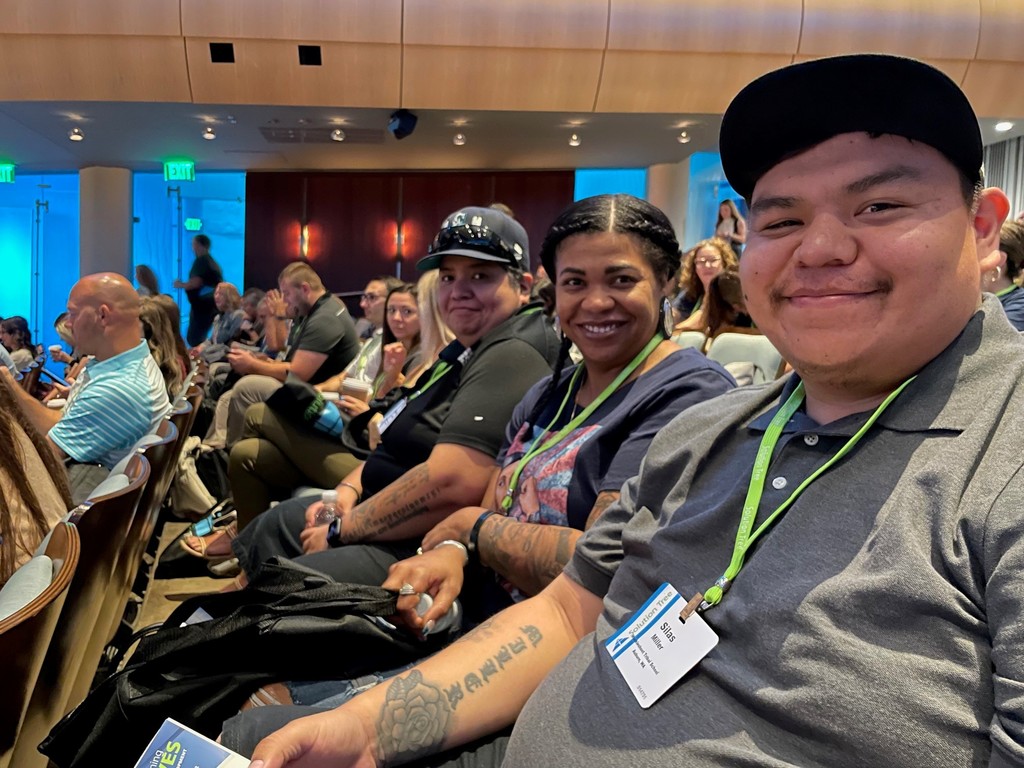 Join us for "Spring Read!" on Zoom - Tuesday April 19th @ 6pm with Former Seahawk Michael Bumpus join us at
www.bit.ly/MTSSpringRead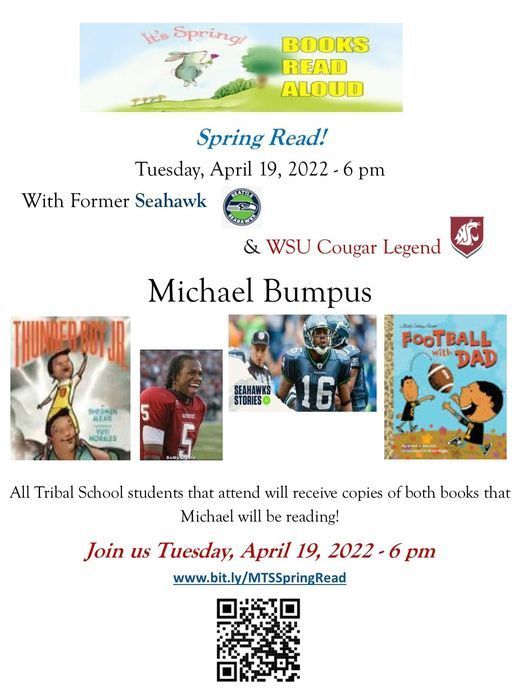 Help draft the Muckleshoot Tribal School's Vision Statement. We are looking for volunteers to review the survey information and help us craft a draft vision statement.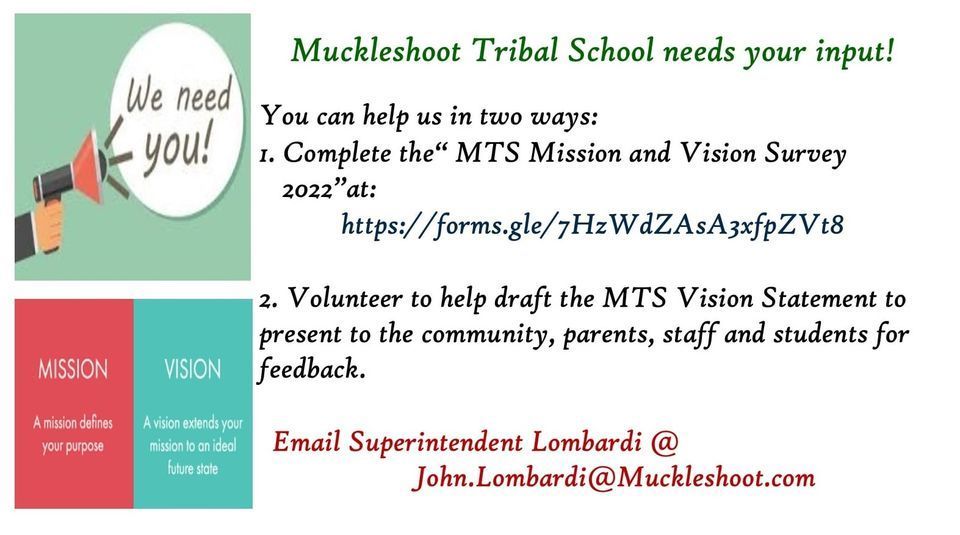 Happy Friday!