Congratulations Cameron on GRC!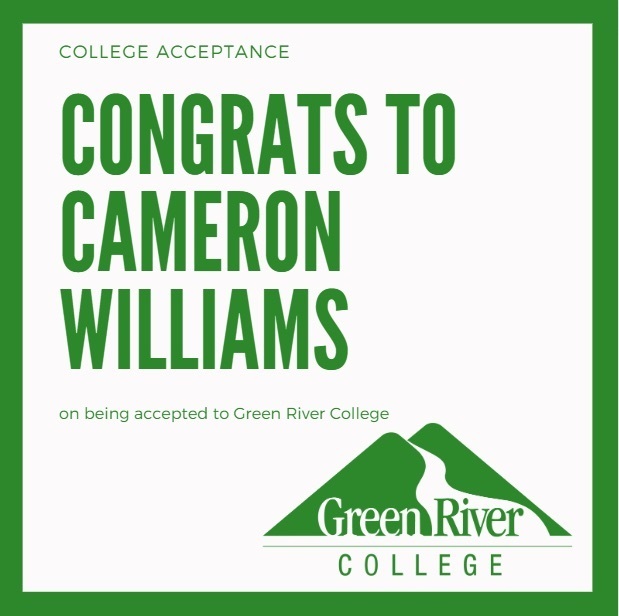 Congratulations Alexis on WSU!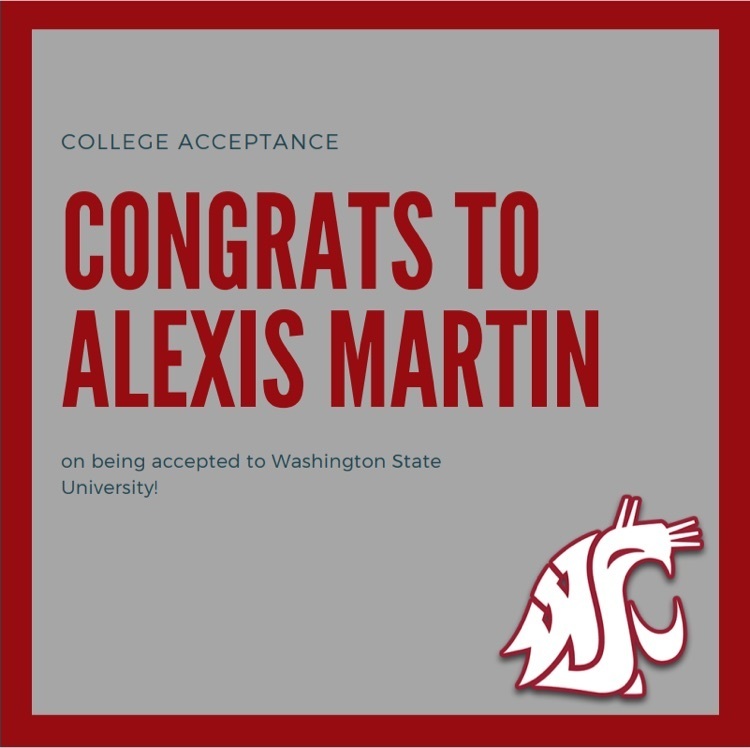 Join us Wednesday for Class of 2023 Senior Meeting, Wednesday 5:30pm.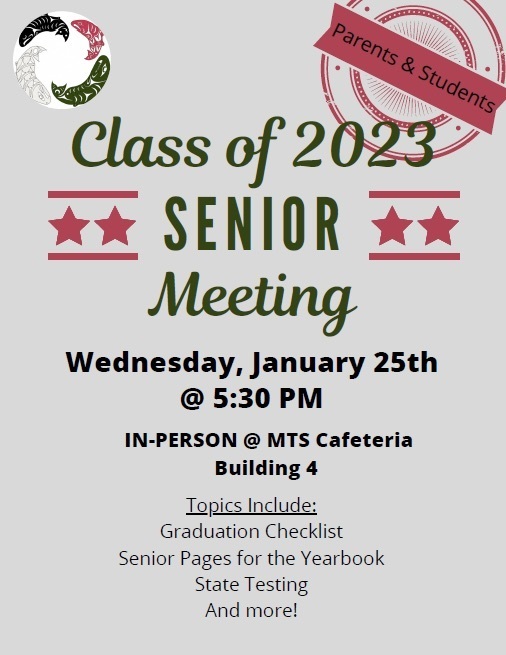 Learning Together Day 1-27-2023 No Stations will be in person.

Please help us and fill out our Culture Night Survey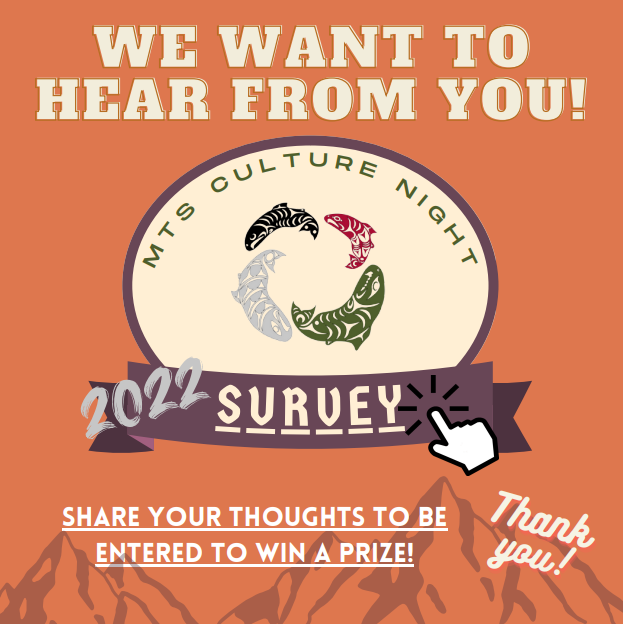 Bus Route Changes as of January 17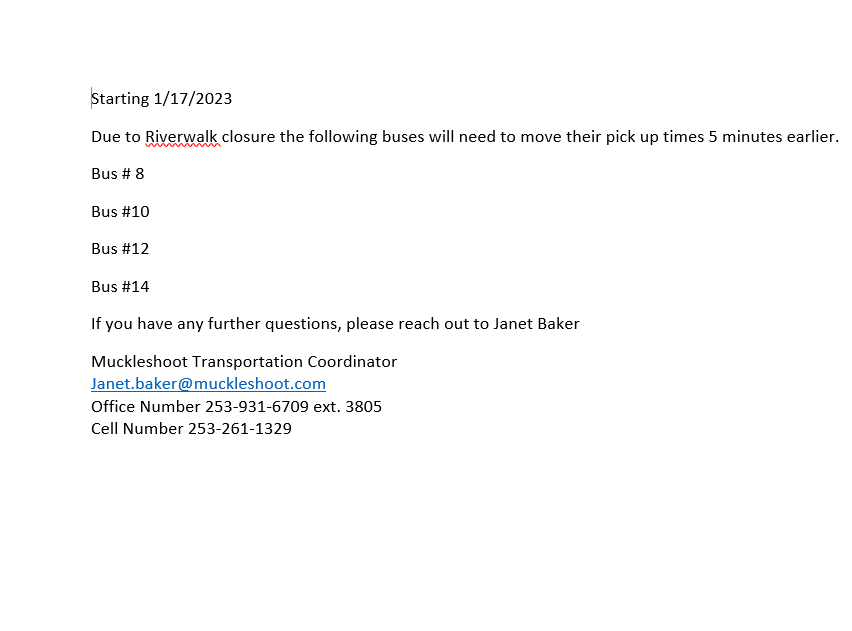 Today's basketball games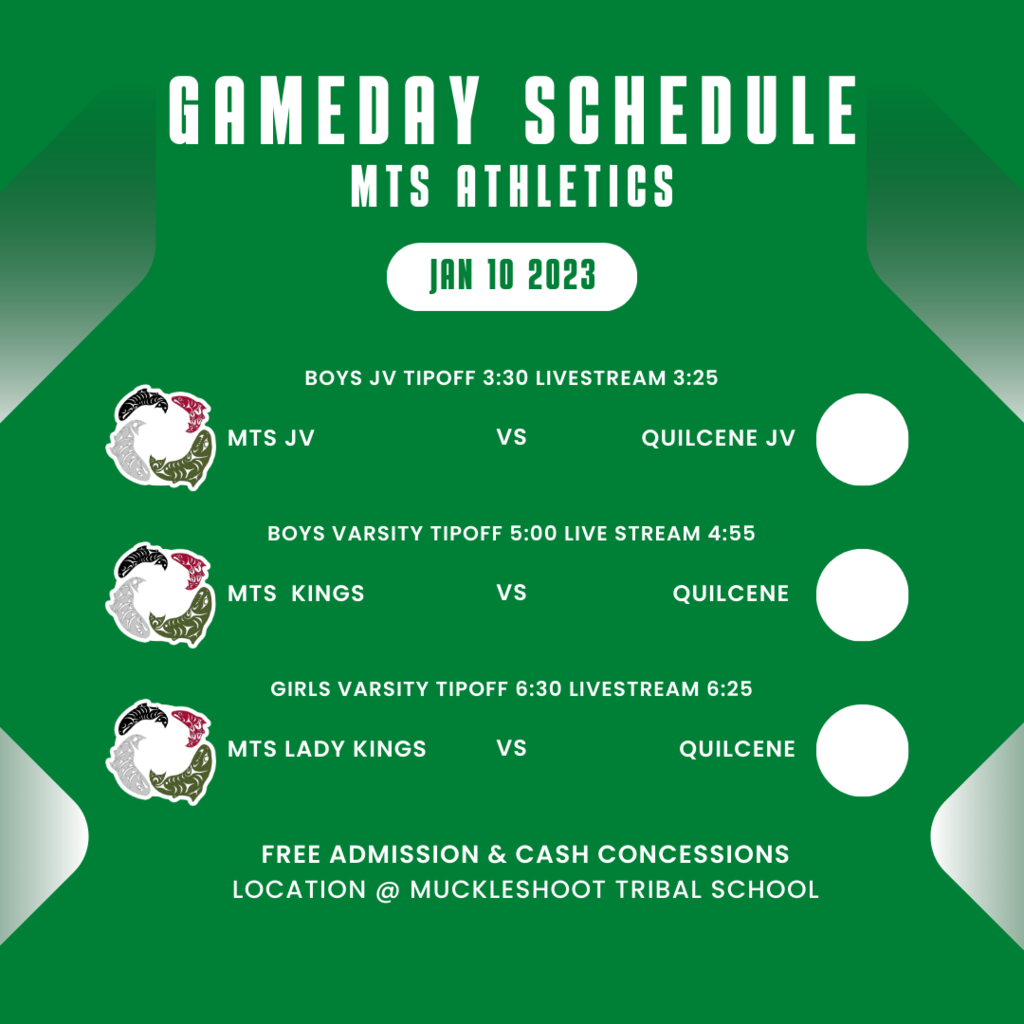 Muckleshoot Tribal School is experiencing limited power. MTS is currently in session. Breakfast and lunch are still provided as normal. All staff and students are safe. Updates will come as soon as possible.

Culture Night 1-18-2023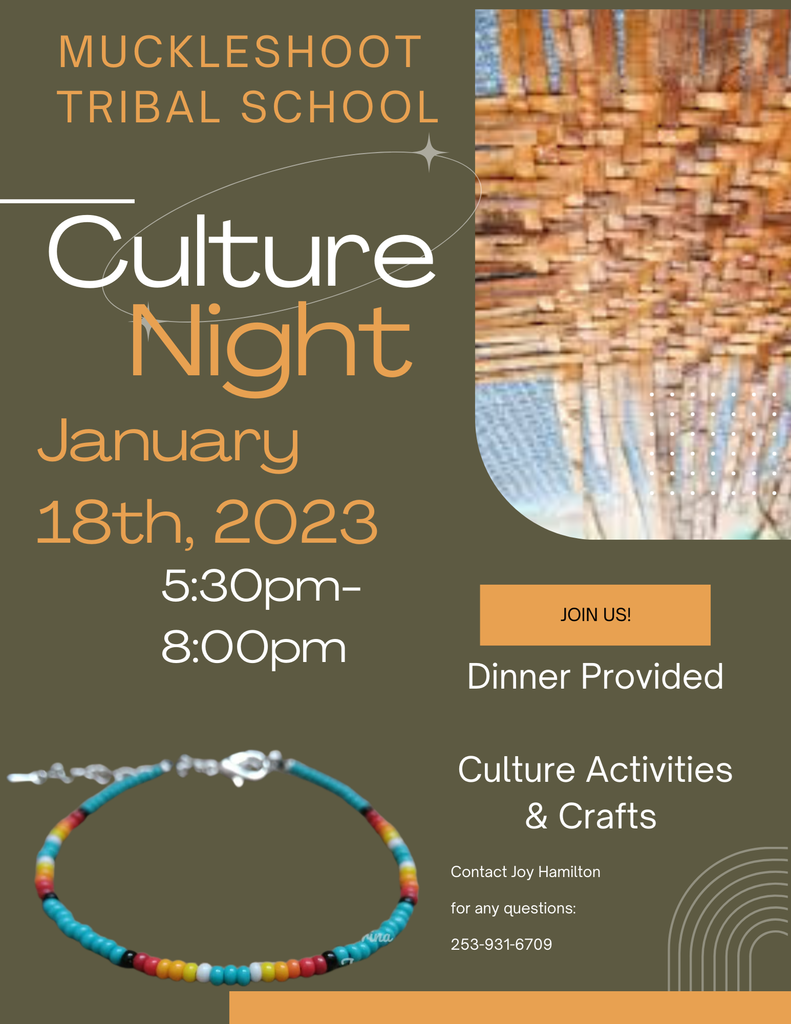 Middle School Girls Basketball Schedule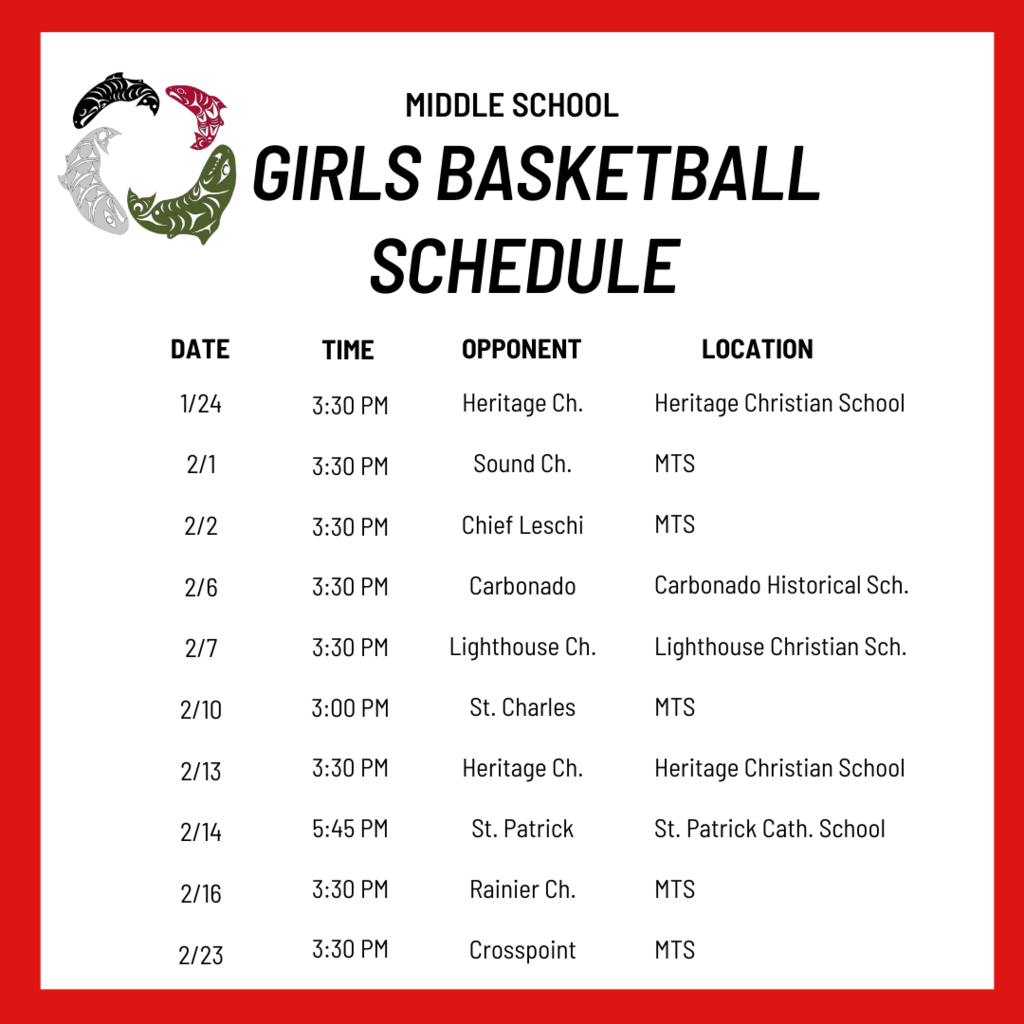 Middle School Girls Basketball starts Monday January 9th.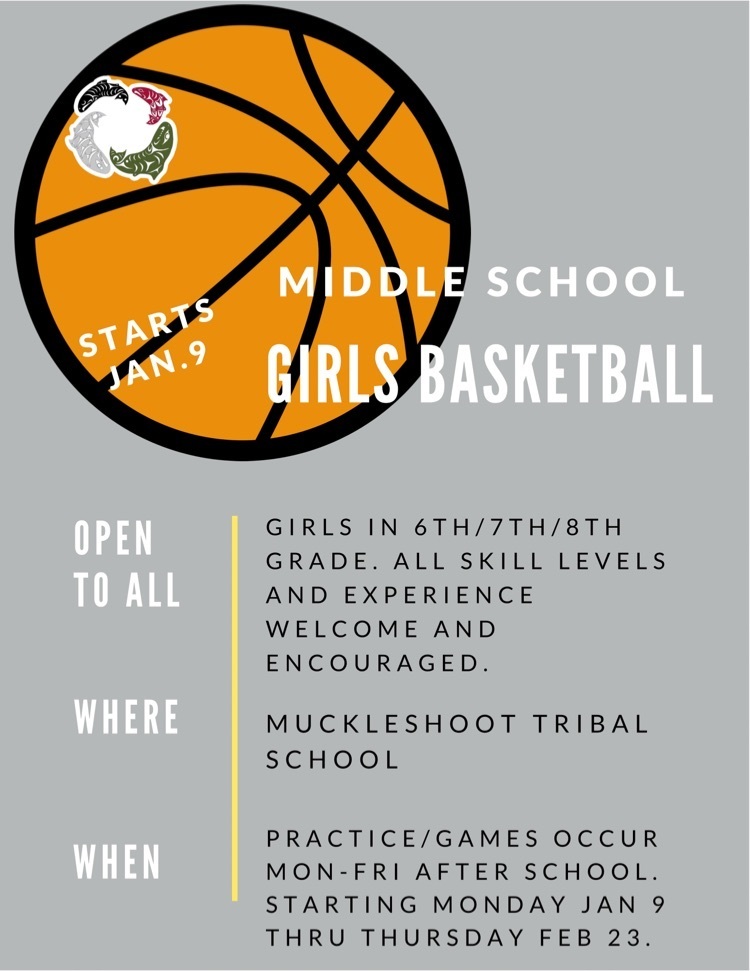 Learning Together Day Friday January 13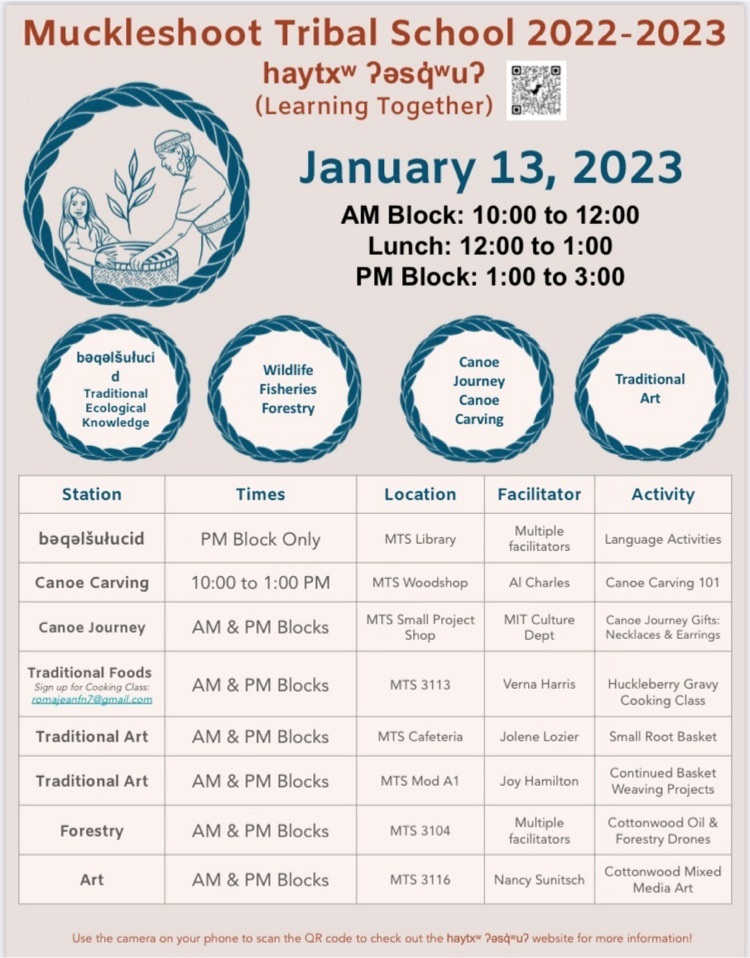 Learning Online Schedule today 1/5/2023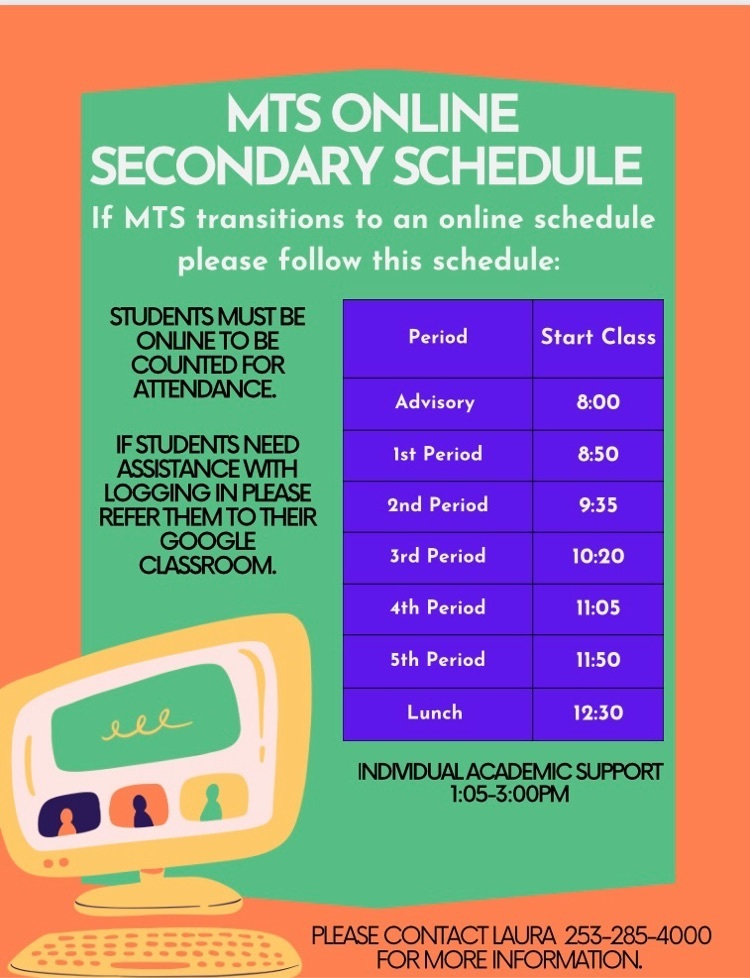 MTS will be moving to online today January 5, 2023, due to Enumclaw School district closure.

Girls High School Basketball Games Canceled Tuesday (12-20) and Wednesday (12-21) due to inclement weather.

Reminder: Culture Night Tonight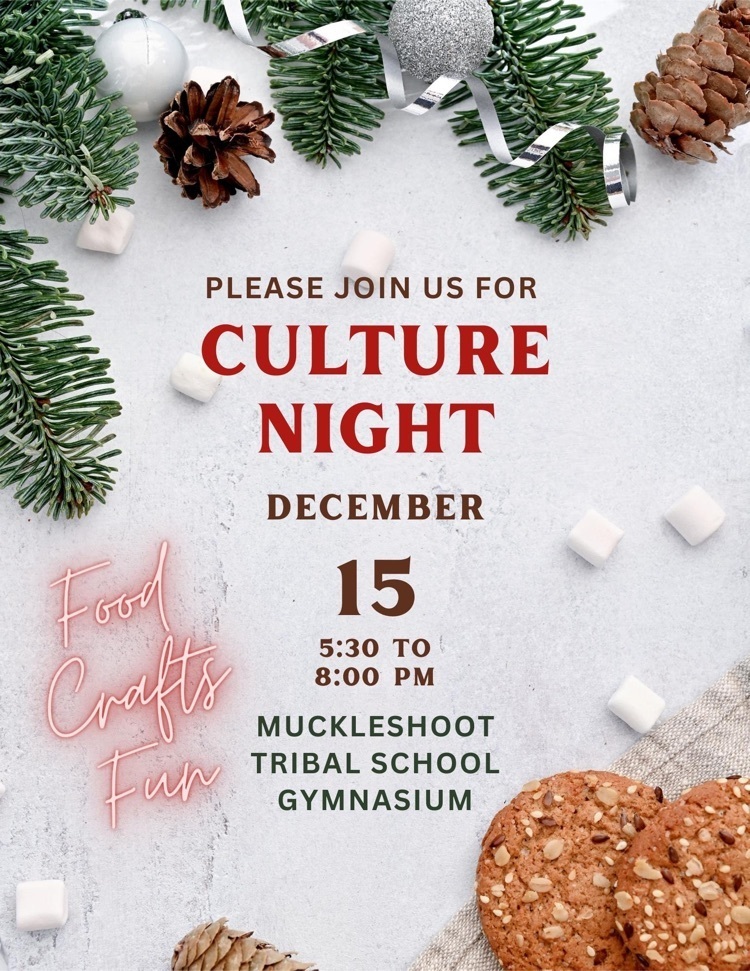 MTS, MELA, CCDF and Tribal Education Office do not have phones. For CCDF and MELA - Charlene 253-326-1594 For Tribal Education Office - Jospeh - 253-261-2914 MTS contact - Samantha Curley 253-736-4063

Congratulations Richelle on your acceptance to WSU!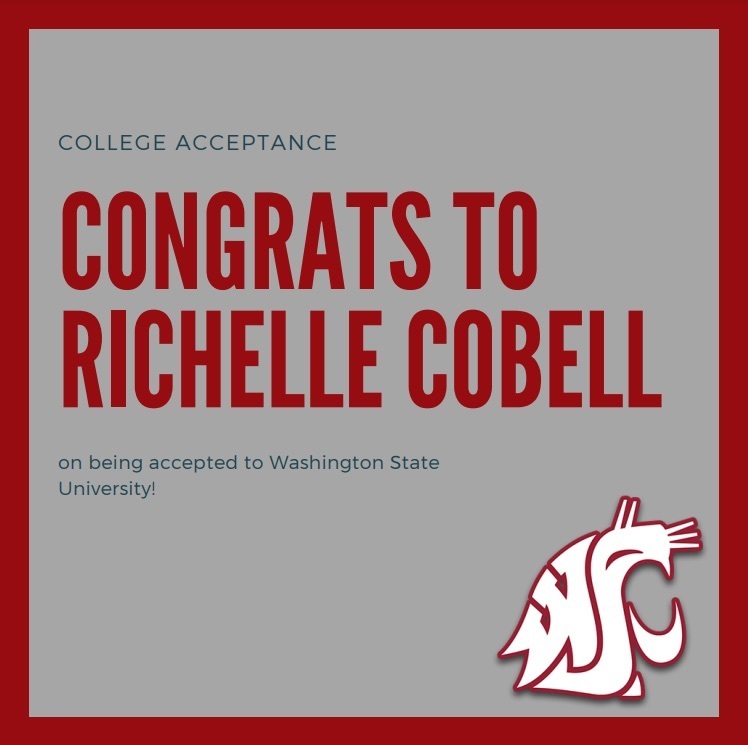 Join us for Culture Night this Thursday!