Why Is Attendance Important?
Your child's attendance at school allows them the opportunity to learn, socialize, and progress academically.
MTS is dedicated to working with families to ensure student success.
Excused Absences
Illness, Health Condition or Medical Appointment-Medical absences over 3 days may require a doctor's note.

Family Emergency- Unexpected situations that affect the health or safety of students or family.

Culture Leave-10 day maximum-Fishing, hunting, food gathering, culture ceremonies, etc....

Parents have 48 hours to excuse
Exempted Absences
Cultural or Religious Activity

Limit of 10 cultural days per year

Family Gathering

School or Instructional Activity- Field trips, school trips, technical school, apprenticeship program, scholarship interviews

Court or Judicial Proceeding

Disciplinary Action-Short or long term suspension with instruction

Long Term Illness or Health Condition- Student is confined to home or hospital and participating in agreed upon instruction
Excused Tardies
Medical Appointment

Family Emergency- Please call, email or write a note to attendance specialist. You may accompany the student to the office to verbally excuse.
New Attendance Phone Number
Call - 253-285-4000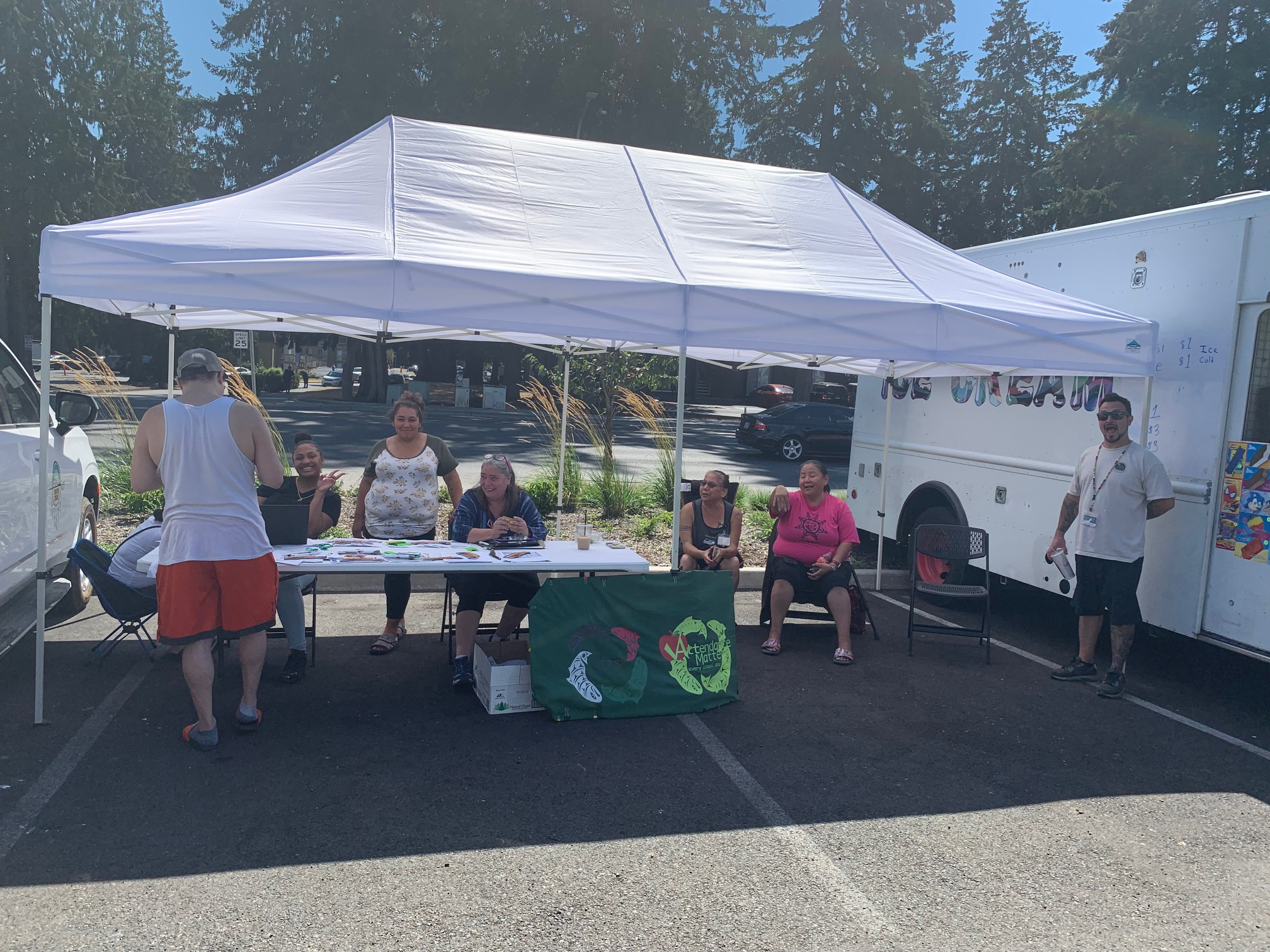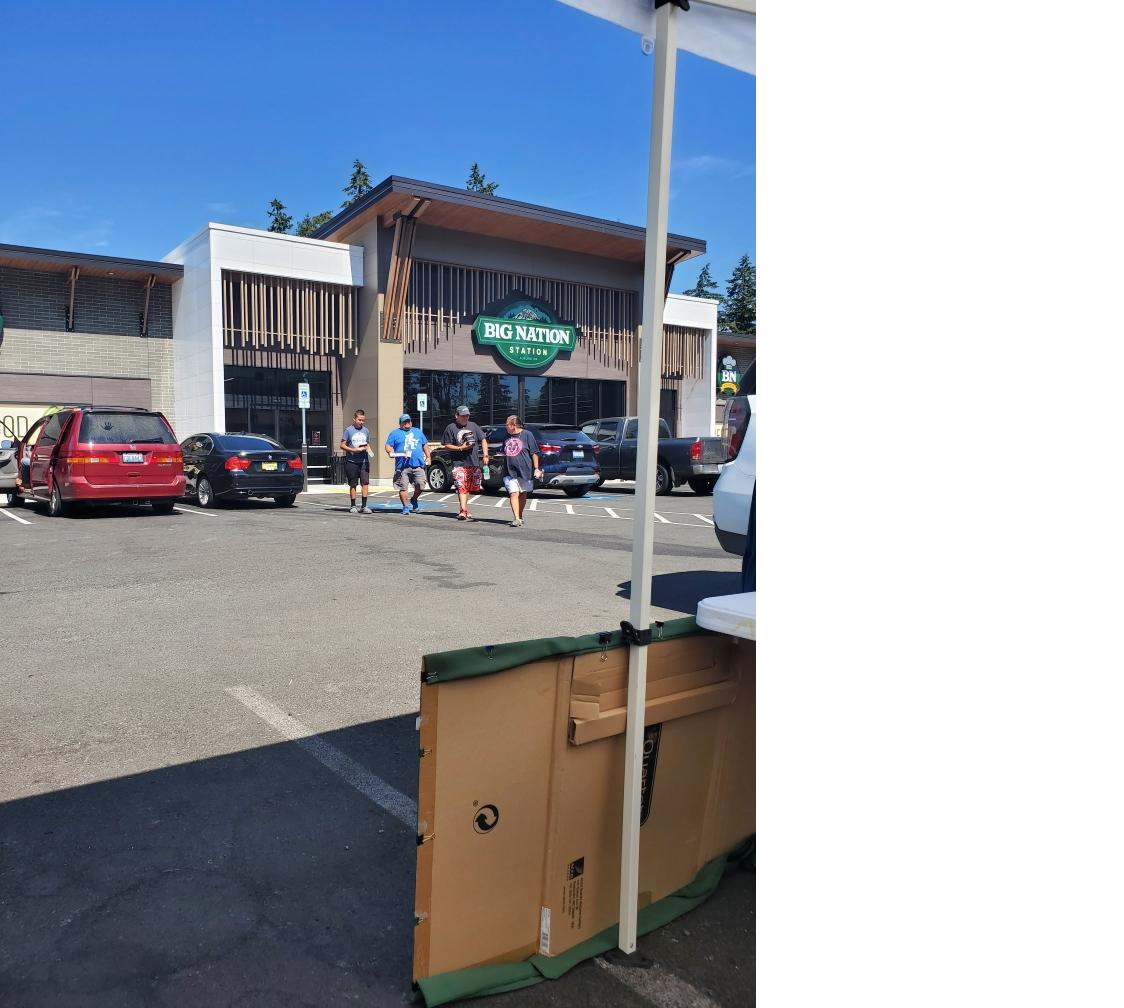 Muckleshoot Truancy Policy
Ordinance No 17-255
1st unexcused absence: Parent Liaison calls about attendance.
2nd unexcused absence: Unexcused certified absence letter sent home and a referral sent to attendance Mentors.
3rd unexcused absence: Unexcused Assigned. Attendance mentor will schedule meeting with parents, student, and parent liaisons.
4th unexcused absence: Unexcused assigned. Mentor shall request to be added to the school commission agenda and notify them student is developing attendance issues.
5th unexcused absence: Attendance mentor shall have another meeting to discuss methods or means to assist in improving attendance.
5th- 7th unexcused absences:: Unexcused attendance assigned. Mentor shall take actions, within scope of position, they think necessary to curb attendance issues. Education plan may be completed.
7th unexcused absence- Education agreement must be in place if not previously completed.
8th unexcused absence: Assigned Mentor shall schedule an intervention with Truancy Board.
9th unexcused absence: -If not compliant with recommendations set by Truancy Board or School Commission. School Commission will meet with Chief Administrator to file petition for Truancy Court.
Secondary Principal
Eric Wyand
Lead Attendance Mentor
Donald Dorsey (HS)
Attendance Mentors
Marilyn Borrego (MS)
Dalena Pavel (ES)
Parent Liaisons
Heather Williams (ES)
Tammie Anderson (MS)
Leona Starr (HS)
Re-Engagement Coordinator
Laura Eaton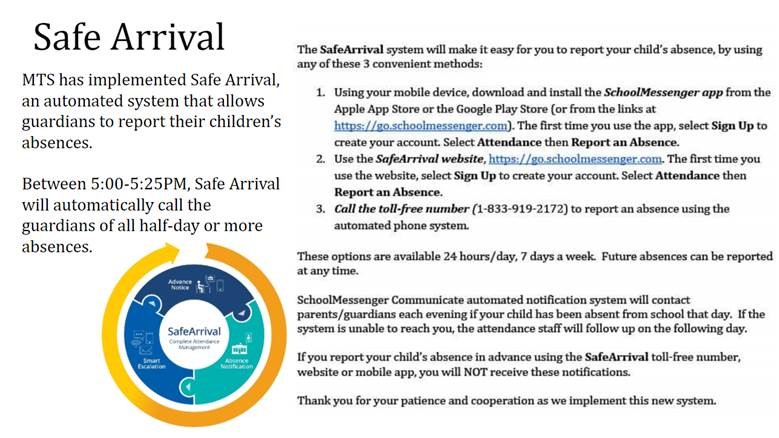 SchoolMessenger app (free)
1. Provide your email address to the school.
2. Get the app from the Apple App Store or the Google Play Store (or from the links at https:// go.schoolmessenger.com).
3. Tap Sign Up to create your account.
4. Select Attendance from the menu, and then select Report an Absence.
Web and Mobile Web: go.schoolmessenger.com
1. Provide your email address to the school.
2. Go to the website.
3. Click Sign Up to create your account.
4. Select Attendance from the menu, then select Report an Absence Interactive
Toll-free Phone
1. Call the toll-free, interactive telephone system. (1-833-919-2172)
2. Follow the instructions to report an absence.
Absences can be reported in advance:
• 24 hours/day
• 7 days a week
• For any school day in the school term
• Up to the cut-off time on the day of the absence.