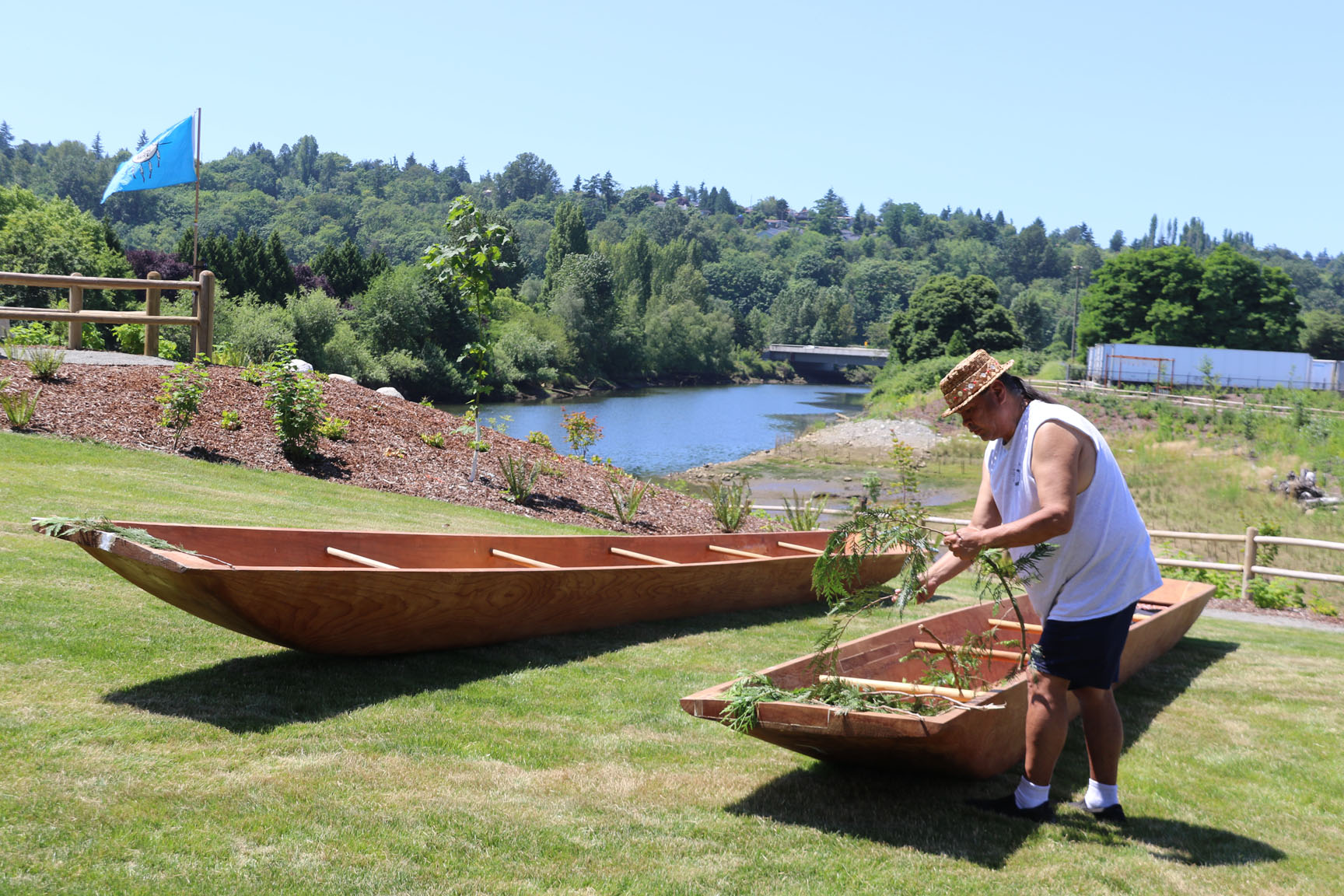 At Muckleshoot Tribal Schools, we use a mixture of instructional materials designed to help student meet state learning standards as well as grow their confidence and skill in a variety of subject areas including culture and language. There are five types of instructional materials as defined by Policy 2020 and 2020P. These types include the following:
Core Instructional Materials are the primary instructional resources for a given course. They are district-approved and provided to all students to help meet learning standards and provide instruction towards course requirements.
Alternative Core Materials are the primary instructional materials for a given course that are used with a subset of students. These materials are intended to replace approved core materials and may be used for specialized course offerings or flexible learning environments.
Intervention Materials are designed to support strategic or intensive intervention for students who are at risk of not meeting established learning standards. Intervention materials are used with students to accelerate progress toward particular learning goals based on systematic assessment, decision-making, and progress monitoring.
Supplemental Materials are used in conjunction with the core instructional materials of a course. These items extend and support instruction. They include, but are not limited to, books, periodicals, visual aids, video, sound recordings, computer software and other digital content.
Temporary Supplemental Materials are those items used in conjunction with the core instructional materials of a course that are of interest or value for a short period of time and are chosen within district-established guidelines. They are not intended to supplant the adopted curriculum nor be used on a regular instructional basis. Examples might include timely articles from relevant, reliable sources, websites, or news broadcasts. The use of temporary supplemental materials for time periods of over one year requires consideration of the material as either part of the core instructional material for a course or supplemental material for the course depending on the nature and scope of the material.
Most importantly, we believe that every student should have the opportunity to learn and excel in the essential learning areas for the grade. Teachers work hand-in-hand with administration, instructional coaches, and experts in the field to prioritize and guarantee learning that prepares your student in their academic career.
At MTS, we use the following adopted curriculums and programs with fidelity:
Healing of the Canoe (Cultural Curriculum) (6-12)

Since Time Immemorial (OSPI Mandated) (Social Studies K-12)

siʔiʔab gʷədᶻadad (Honorable Teachings) (Muckleshoot Culturally Centered Curriculum)

Plant Teachings for Growing Social and Emotional Skills (SEWB/SEL Curriculum)

Learnzillion (Math Curriculum)

Class Dojo (Primary)

Plato (Credit Recovery)

Google for Education (Education Suite)

iReady (Assessment, Intervention, and Acceleration)

Remind (Communication – Secondary)

Xello (High School and Beyond Programming)
At MTS, we support the use of the following curriculums and programs as a resource:
Quaiver (Music Curriculum)

Screencastify (Digital Learning Support)

Singing Classroom (Music Curriculum)

YUP (BISID)

CASEL

AVID

HMH Avancemos! (Spanish Curriculum) (Highly Encouraged)

HMH Dimensions (Science Curriculum) (Highly Encouraged)

American Reading Company (ELA Curriculum) (Highly Encouraged)

SIPPS (Phonics) (K-3) (Piloting 2022-2023)

Collaborative Classroom (ELA 3rd Grade) (Piloting 2022-2023)

StudySync (Secondary ELA) (Piloting 2022-2023)

Glencoe Marketing Essentials
Your student will work, learn, and grow in Math, Science, Reading, Writing, Social Studies, Geography, Traditional Ecological Knowledge, bəqəlšułucid, siʔiʔab gwədzadad (Honorable Teachings), Plant Teachings for Growing Social and Emotional Skills, Music, Culture, and so much more this year.
These teachings are not the only work your students will participate in this year. They will, however, serve as a focal point for the essential learnings that students must have the opportunity to master.
This document may be used as a guide to support your student in learning as well as a way to support open communication on progress throughout the trimester. Together, we will ensure high levels of academic and cultural learning for every student.
The priority standards for the year are updated each trimester and can be found here. Check back each term to see the most recent updates and how you can support learning at home.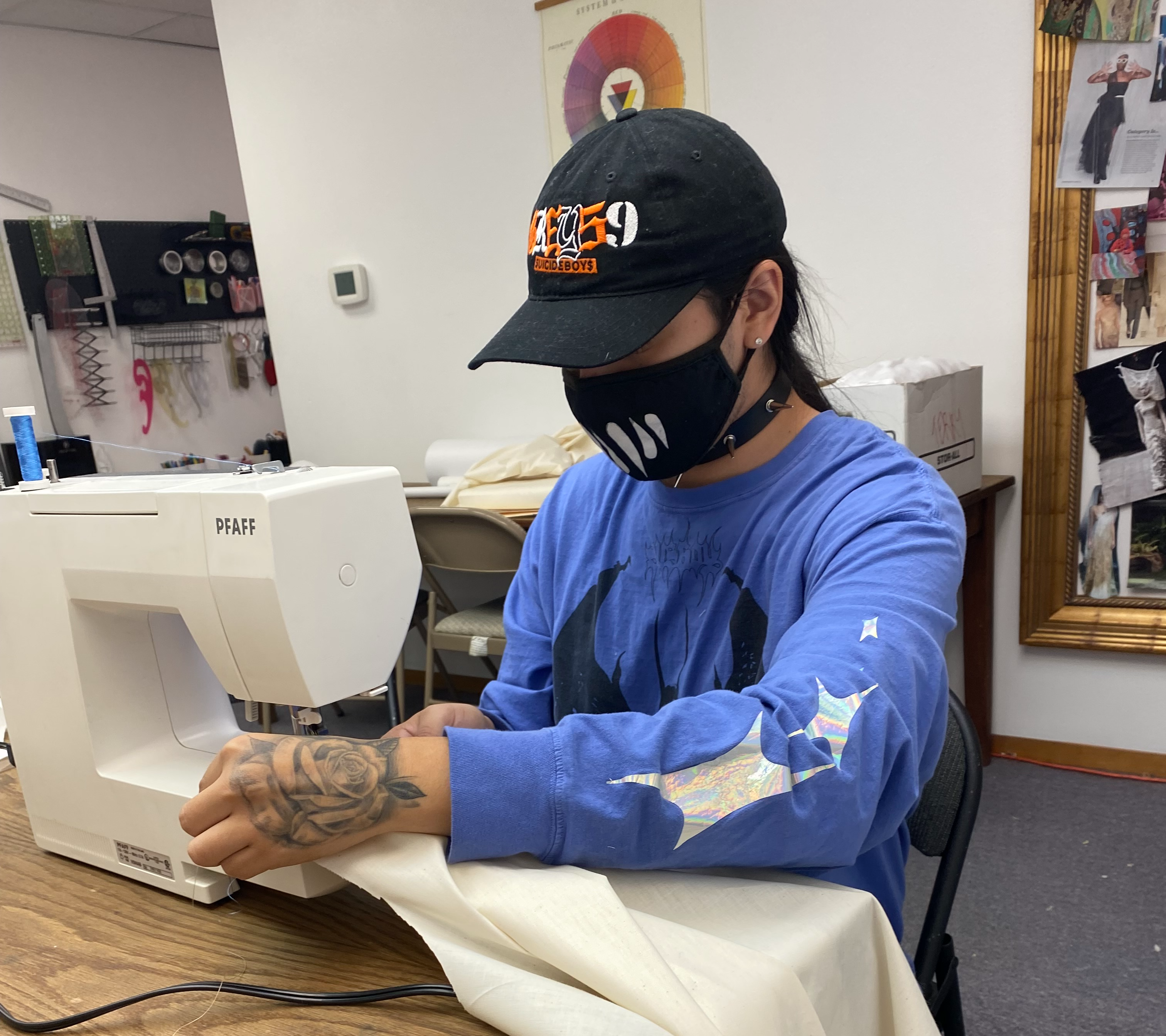 We believe that monitoring a student's progress and adjusting to meet their needs on the course of the educational journey is critical to the success of not only the student, but also the school as a whole.
At MTS, students engage in a variety of both formative and summative assessments.
Our Curriculum, Assessment, and Professional Development Coordinator and our Director of Teaching & Learning are happy to answer any questions you have related to assessment. Our Instructional Coaches are available to support questions you may have about essential standards as well.