Earth Day 2023 is approaching, and we will be concentrating on reducing, reusing, and recycling. If you have any of these materials at home, please send them in before April 20th so that they may be used in an art project on the 21st.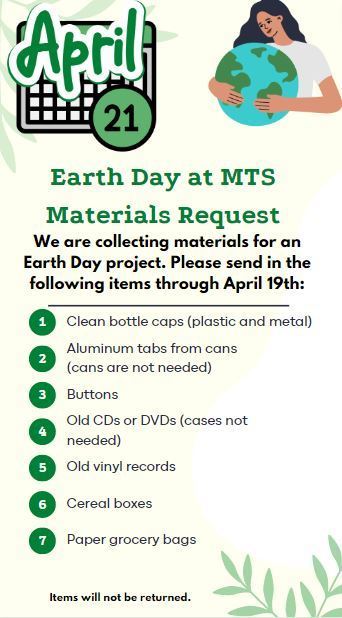 Congrats Ronald on your acceptance to GRC!

2023 Senior Parent Meeting Tonight

Every Friday at MTS is now an in-person, early-release learning day on campus.

We invite students and families to join us on the evening of March 16th on the MTS campus for Culture Night. Dinner is provided.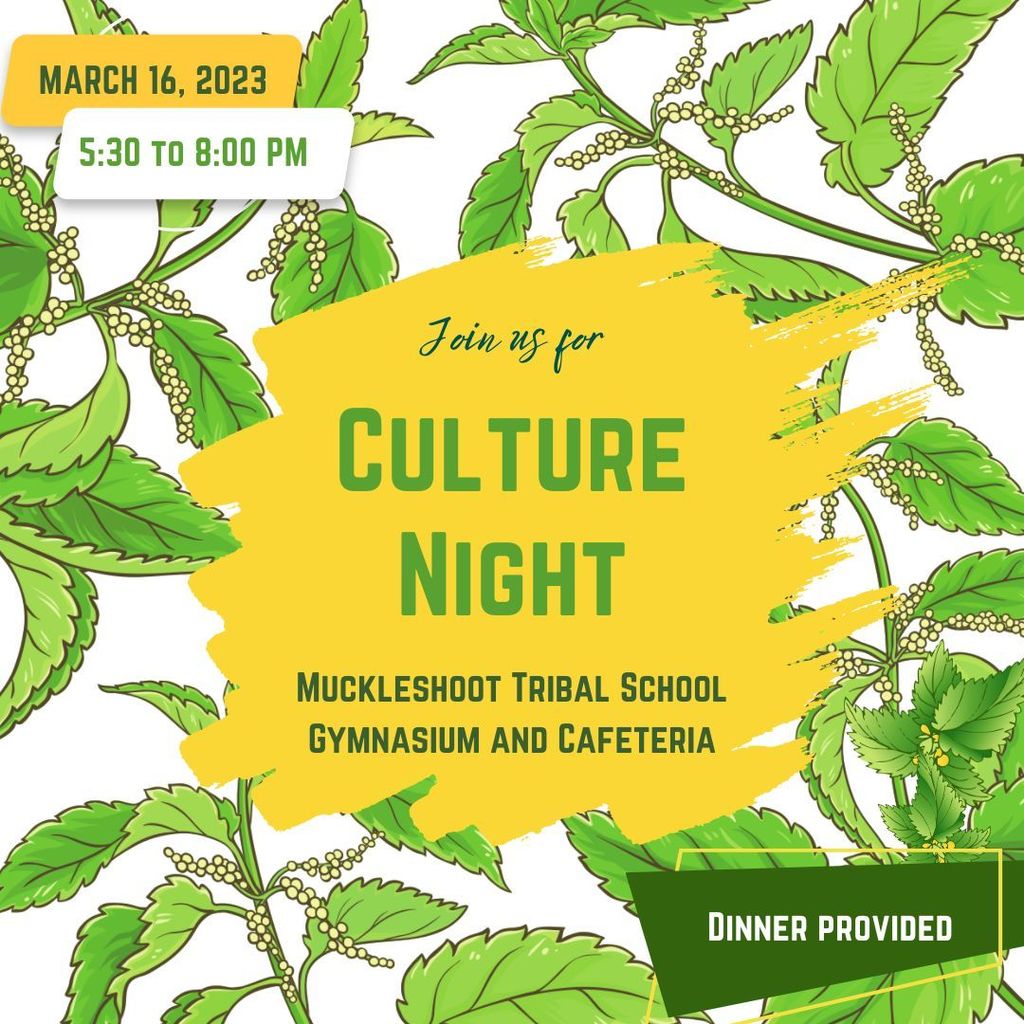 Career Day March 7th, Muckleshoot Event Center Secondary: 6th through 12th Please sign your students permission form.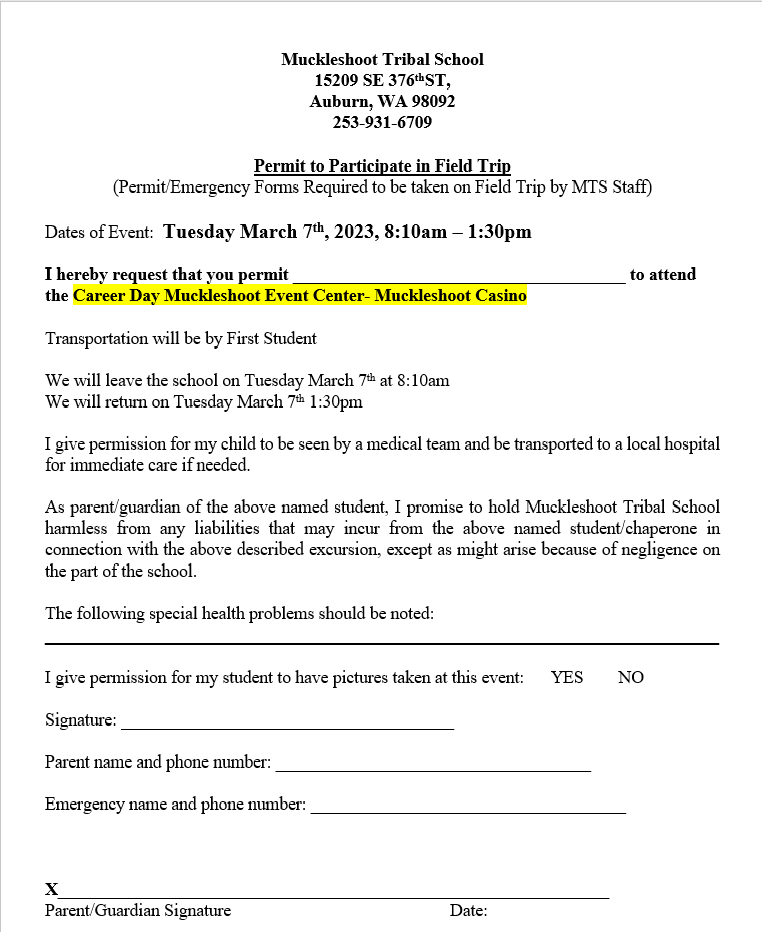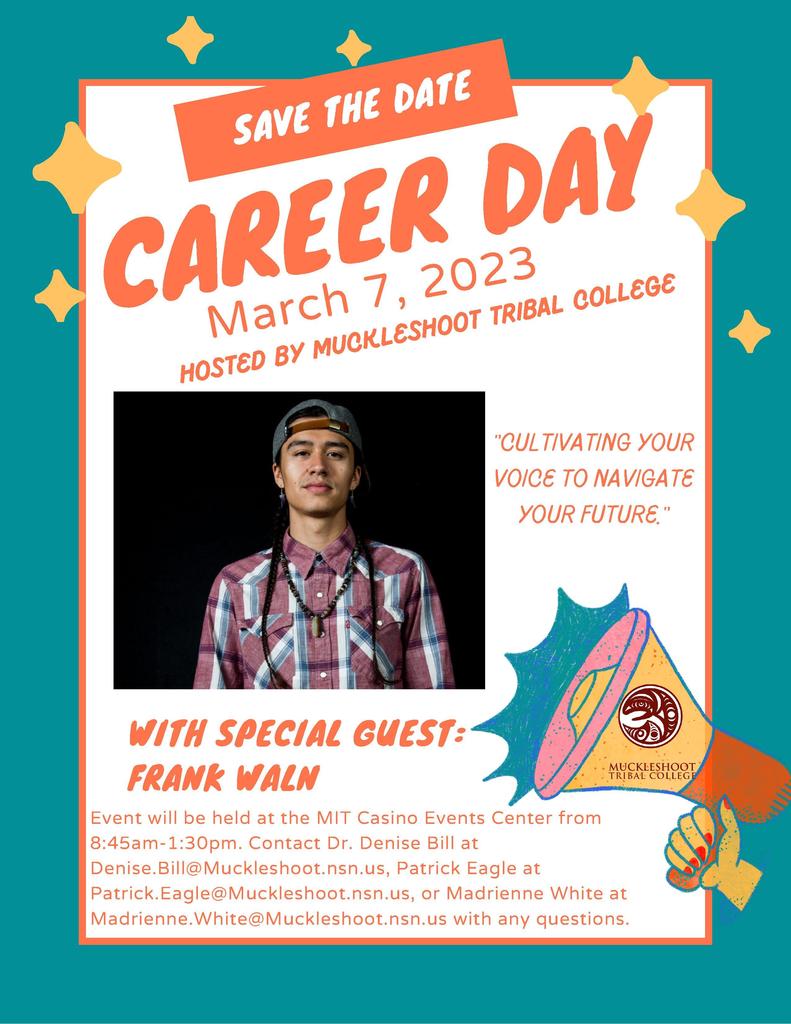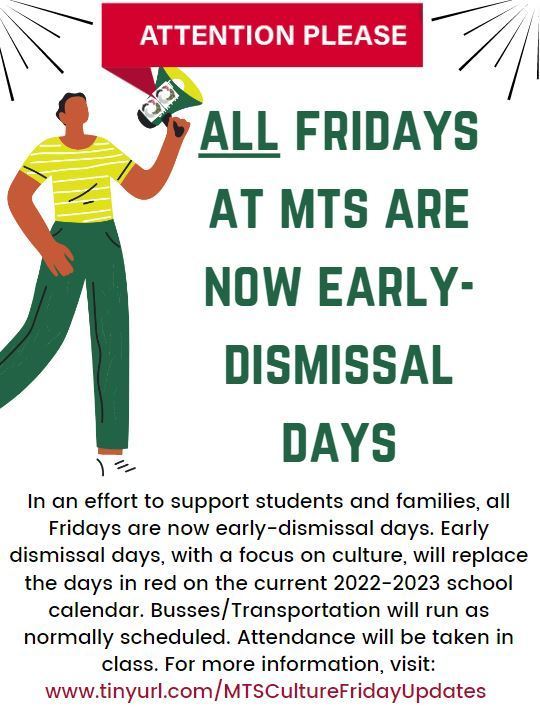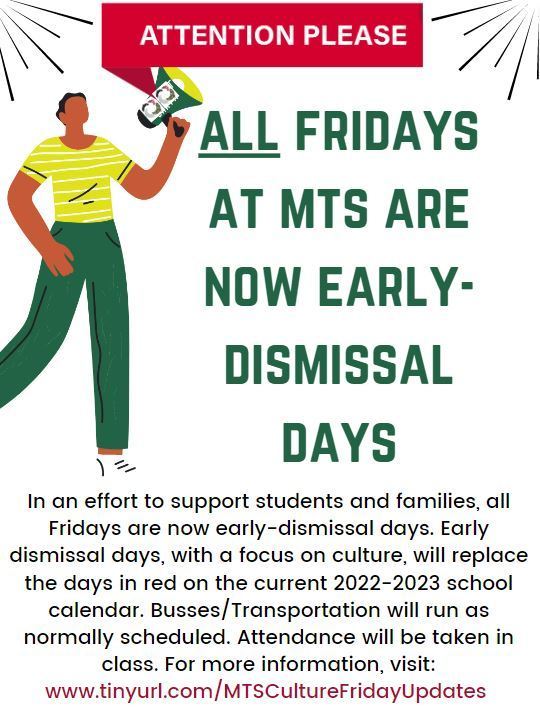 We welcome you to the Muckleshoot Tribal School campus this Friday, March 3, from 10:00 to 12:00 and again from 1:00 to 3:00 for a haytxʷ ʔəsq̓ʷuʔ (Learning Together) day.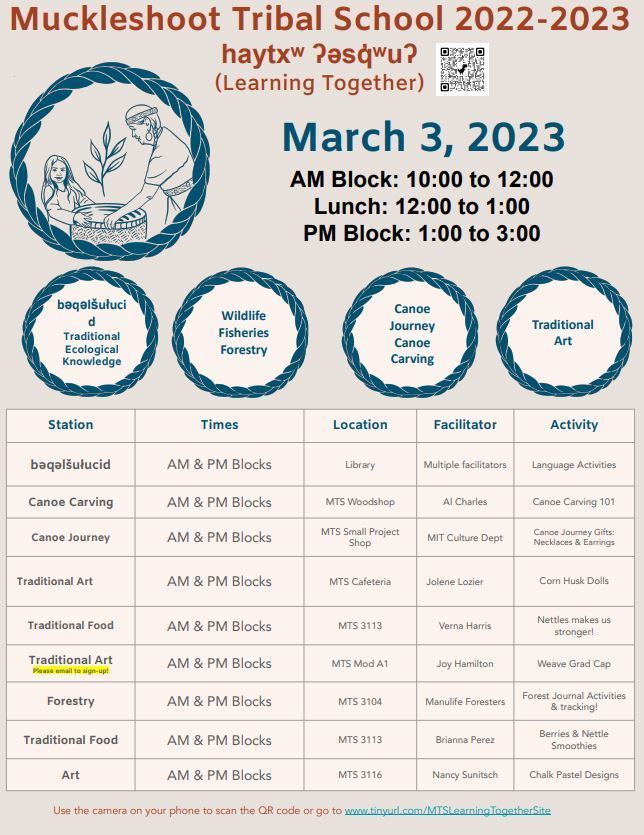 Congratulations Eddie!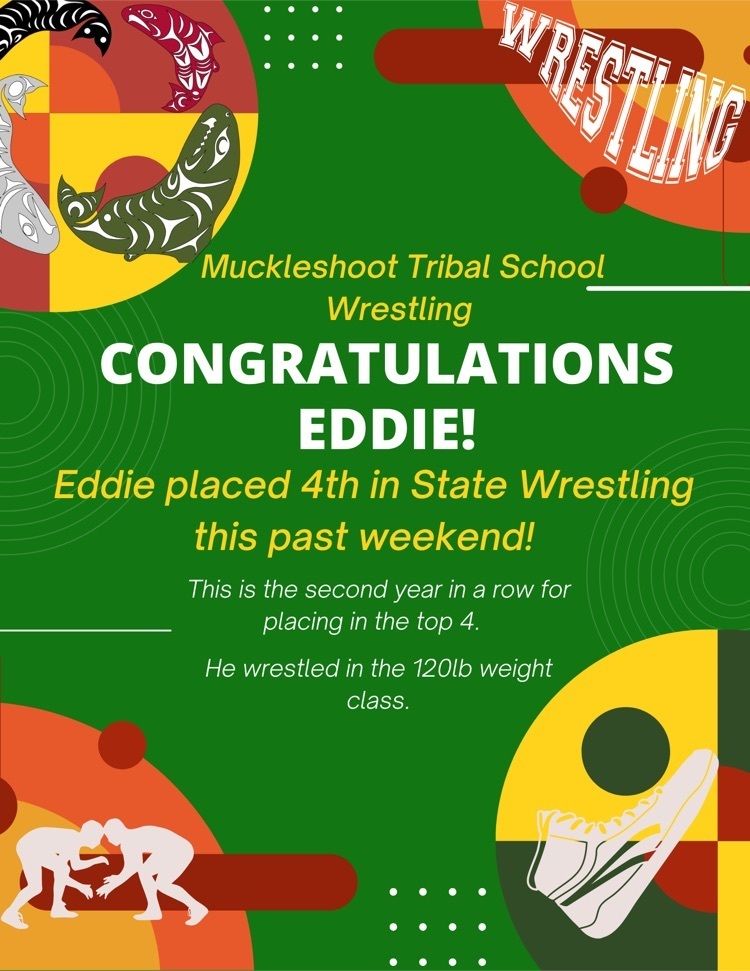 Opening around for State: Boys Varsity Basketball Tuesday 2/21 7:00pm Pomeroy, WA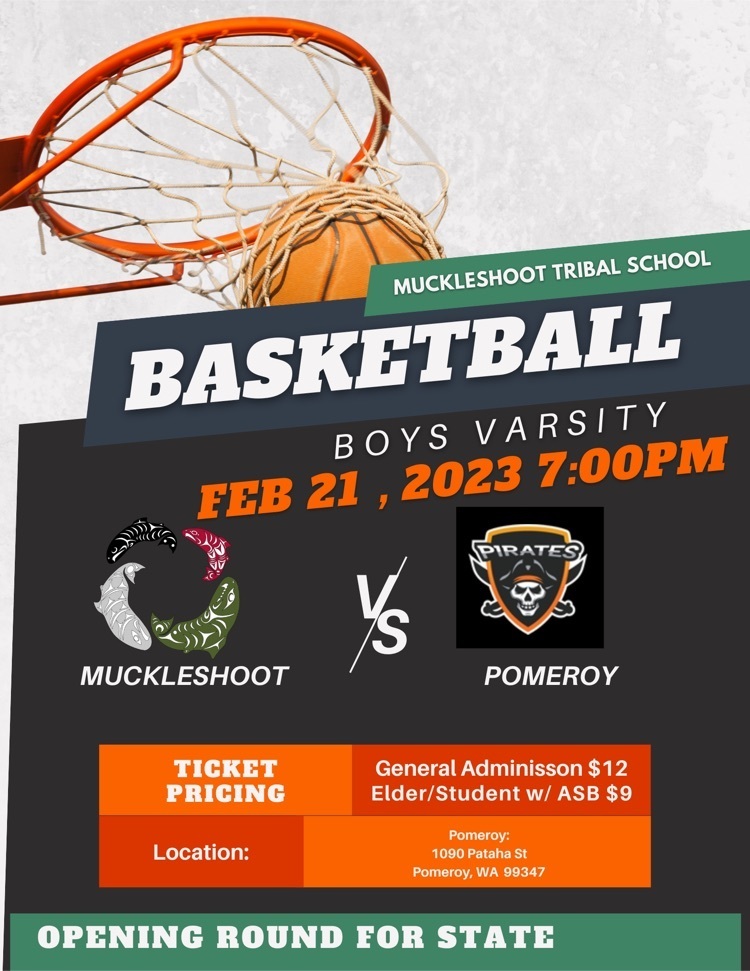 Boys Varsity Plays Today 10:00am @ MT Vernon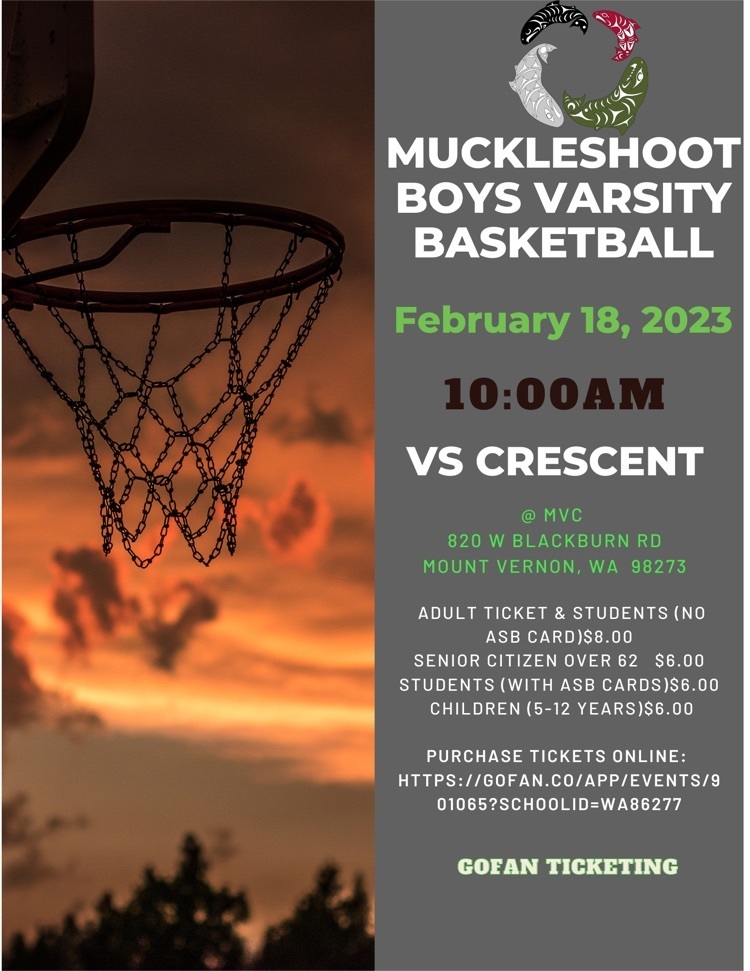 Boys Varsity Basketball Friday Feb 17 @ 4:30 At MT Vernon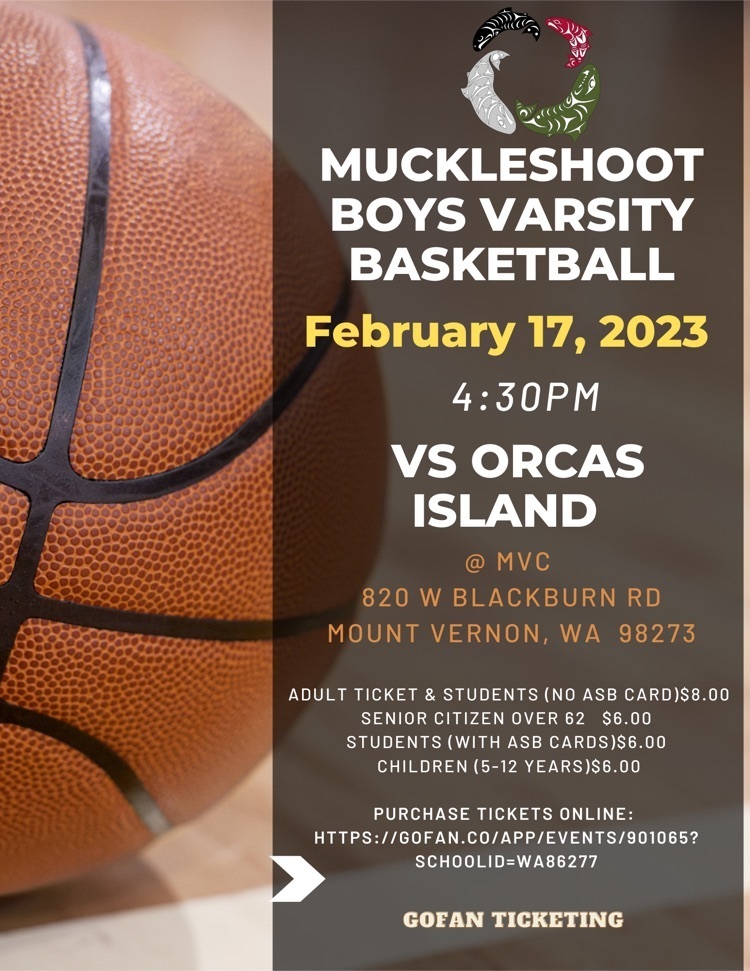 Reminder Culture Night is tonight! Come join us!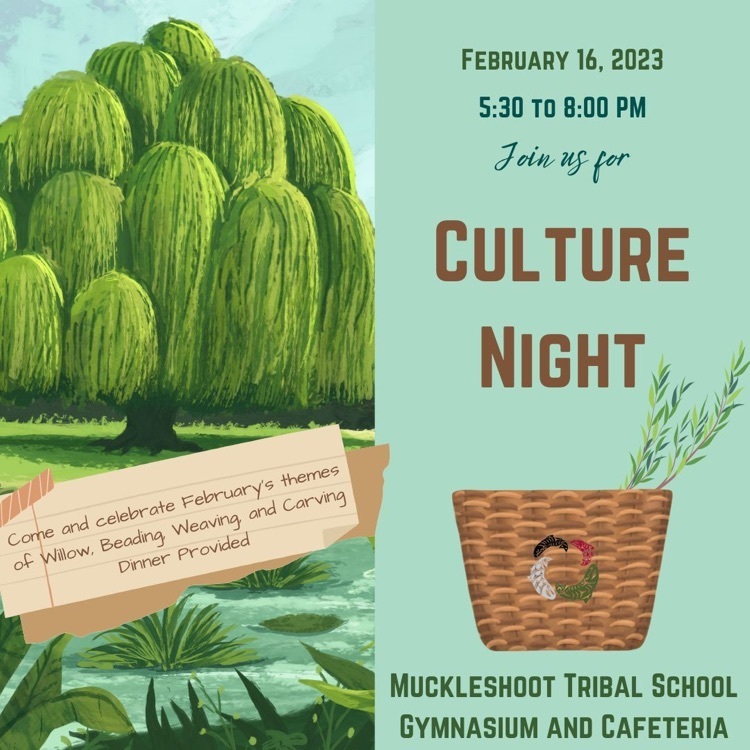 Will Calvert hard at work making sure the school is ready for the Students and Staff.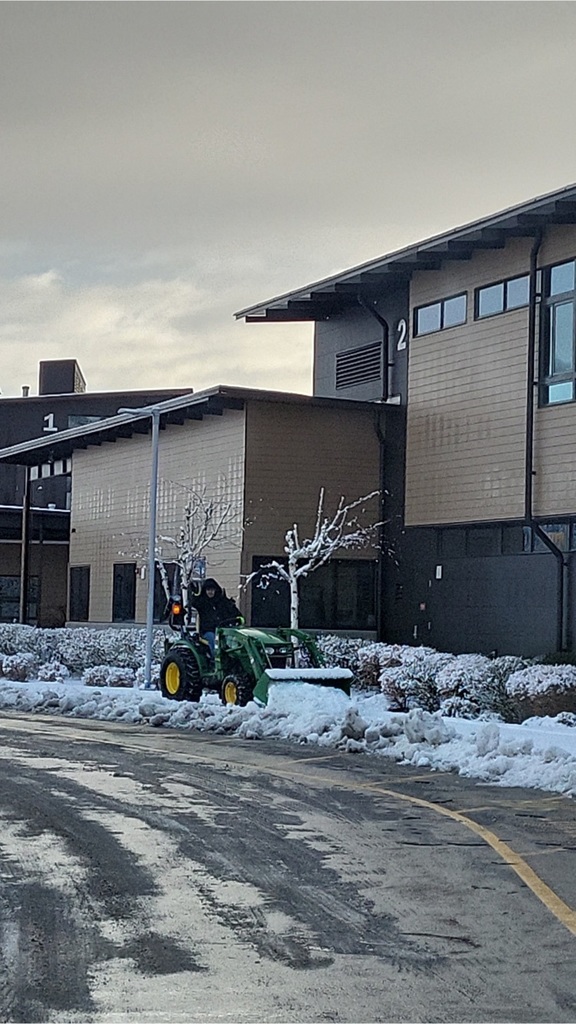 2 hour late start schedule for secondary

Auburn School District has a 2 hour delay this morning for inclement weather. Per our MIT SPP, There is a 2 hour delay this morning. Please be safe getting to school.

Boys Varsity Basketball 2/14/2023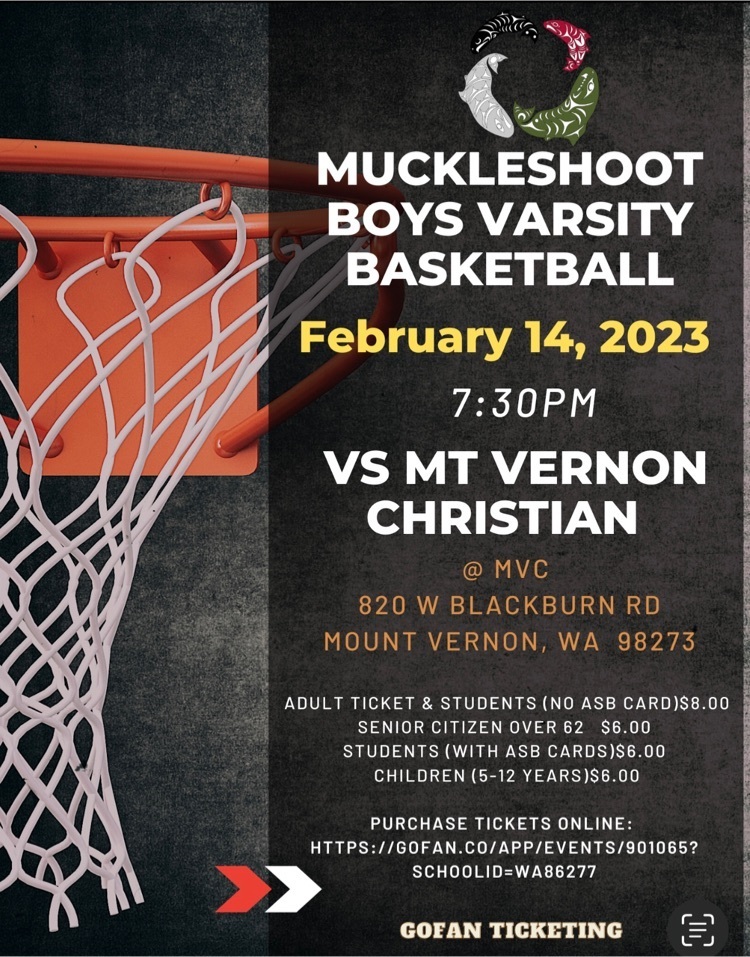 Muckleshoot Boys Varsity Game Saturday 2/11/2023 7:30PM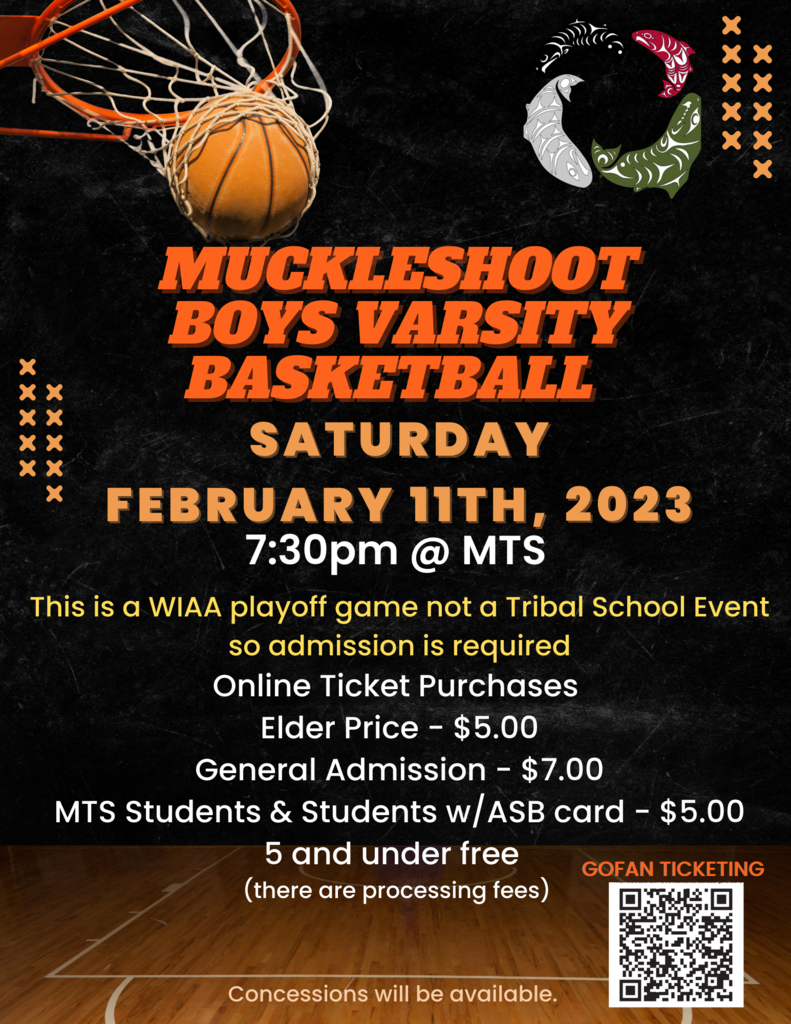 Senior Meeting